If you have any information on events that should be listed here or contact information, I'd be glad to have it.  I will get the information posted as quickly as possible.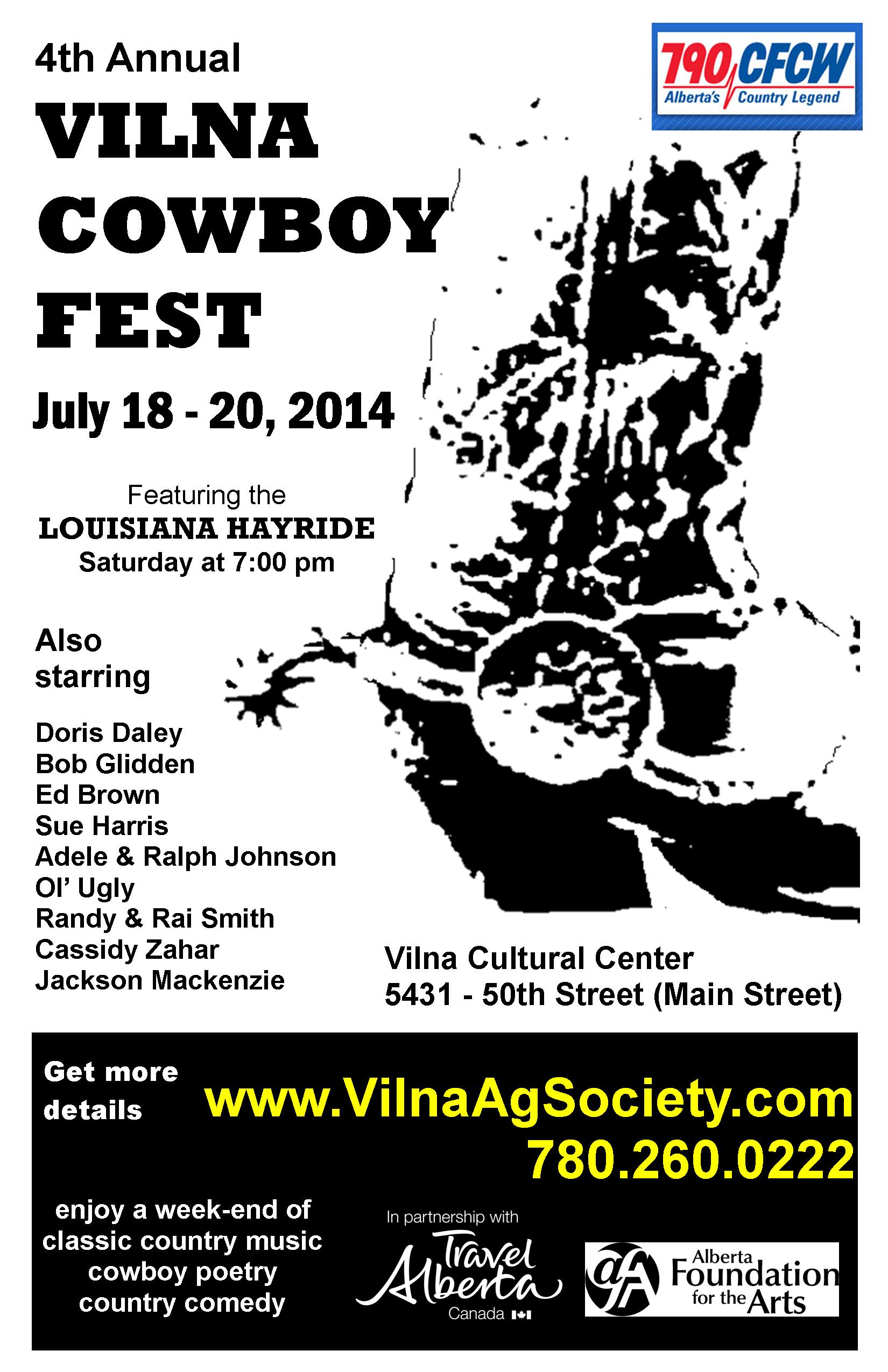 Vilna Cowboy Fest 2014 promises to be another outstanding week-end of fun! For our 4th annual event we have rounded up a star-studded group of performers for your entertainment pleasure. We hope you will also learn something about what cowboys have contributed to our western history.  If you have not attended before, there are a few details we would like to share with you.

Cowboy Fest is where we share songs, stories and poems about the cowboy life, past and present, visit with real cowboys of today, treat our ears to great country music from way back all the way to the present and treat our eyes to the Princesses of the Rodeo. Sometimes the stories and poems are historical accounts, sometimes they're colorful cowboy lore about things like the great cattle round-ups, and sometimes all that's left is the bull. You sort it out!

Vilna Cowboy Fest 2014, brought to you by the Vilna & District Ag Society and sponsored by Alberta Foundation for the Arts, Travel Alberta and CFCW Radio, is held July 18 – 20 at the Vilna Cultural Center, located at 5431 – 50 St. (Main Street) in Vilna, Alberta. Doors open at 5:30 on Friday the 18th so you can have supper before the main show at 7.

A complete schedule of events will be posted as soon as we have it completed.

Attendance can be reserved by e-mailing the Vilna & District Ag Society at info@vilnaagsociety.com or by leaving a message at 780.636.3960.  Payment can be made at the door upon arrival. Admission can also be purchased at the door. If you need to talk to someone in person, please call Jackson at 780.260.0222.
Admission prices are as follows:

FREE for all shows and dance if you are 17 or under
$59 for a 3 day adult pass, which includes all shows and the Sat. evg. dance
$10 for the Saturday evening dance only 10 pm – midnight
$15 for Friday evening only
$39 for all day Saturday, including the dance
$15 for Sunday only

Our range cooks serve breakfast at 8:30 am and the kitchen stays open for food and snacks throughout the event. Please bring cash or visit a local bank machine at the hardware store or liquor store. We do not take buttons, unwanted children (not even first born) or road apples. No credit cards, debit or cheques either.
On-site RV and tent camping is $5 per night, payable to our local Citizens On Patrol (COP) group, who will assist you in selecting your site and will collect your payment. Reservations are not necessary.

On the poster you will see a list of our week-end performers, some new and some returning. Please continue reading and you will learn more about these fascinating entertainers.

Click here for the Vilna & District Ag Society website:  Vilna Ag Society


The LOUISIANA HAYRIDE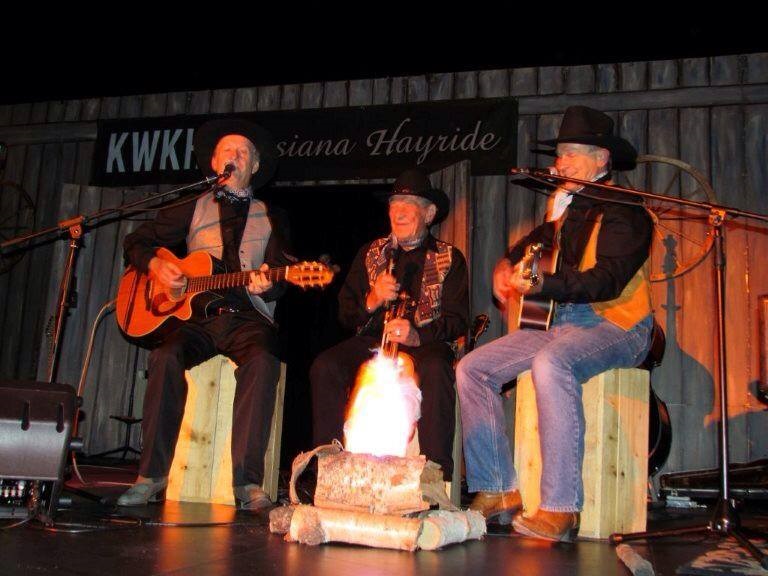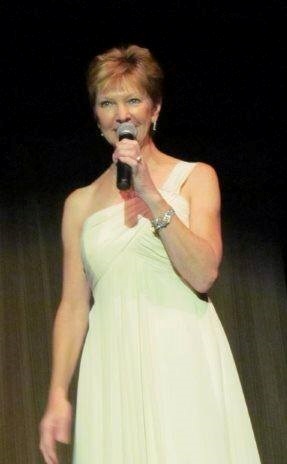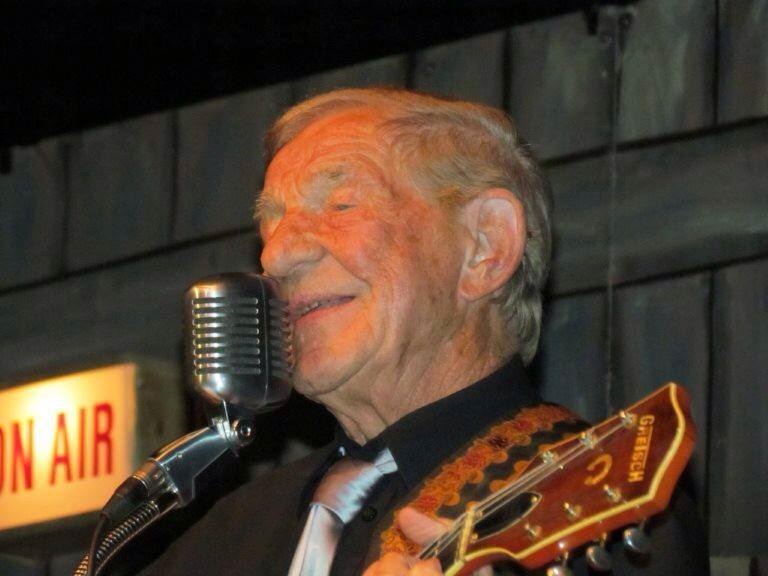 Established in 1948, the Louisiana Hayride was a show performed at the Shreveport Municipal Auditorium and broadcast live over KWKH Radio. It was similar to the Grand Ole Opry, however, where the Opry preferred to feature only established artists, the Louisiana Hayride was happy to give unknown artists a chance, artists such as Hank Williams, Jim Reeves, Johnny Cash and even Elvis Presley!

With extraordinary vocal ability and superb musicianship, the cast of this Louisiana Hayride show will transport you back in time to that wonderful era. This unique live music extravaganza will bring you back to the days when music really meant something. Music that will bring back wonderful memories from the past. When Loretta Lynn steps out, you'll know why she was a country superstar! Oh yes, and there's Willie Nelson, Marty Robbins and Patsy. The cast of multi-talented players includes William Brookfield on double keyboard, guitar and vocals, Mike Melnichuk on stand-up bass, electric guitar & vocals and Gil Risling on guitar, banjo, vocals and portraying the characters of Hank Williams and Willie Nelson. In addition to these talented musicians, Andrea Anderson appears as Patsy Cline and Loretta Lynn.

The show is written, produced and hosted by Lori Risling.
This incredible ensemble recreates one of the most influential shows in music history, transporting you back to that magical time when these giant legends performed. "People love this type of music and they love the stories we tell," says Gil Risling.

Don't miss this extraordinary evening as the atmosphere of those early days in country music is brought back to life by the exceptionally gifted singers and musicians of The Louisiana Hayride. This show will take you on a magical journey, a delight from start to finish, overflowing with great stories and great songs!
In this show you will enjoy the great classic music the Louisiana Hayride Show is known and loved for. You will also be treated to a bit of the 'next generation' of stars, those who became popular in the 1960's.

This show is unlike anything else out there and a must-see!
****************************
ED BROWN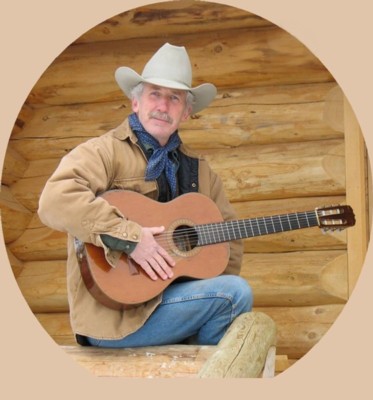 Ed Brown is a former bronc rider and a founding member of the Manitoba Rodeo Association (M.R.C.A.). In 1997 Ed was inducted into the M.R.C.A Hall of Fame. In addition to ten years as a rodeo cowboy and seven years working with racehorses, Ed has worked as a trapper, commercial fisherman, musician and wildlife artist. This diversity of occupations, along with a sense of humor developed through a life-long association with cowboys, trappers and various other colorful characters, is reflected in his exclusively original poems, songs and stories. Some of Ed's accomplishments to date include being featured on several TV documentaries such as Cowboys, Heroes and Horses That I've Known & Minstrels of The West. He has appeared in several magazine articles and done guest spots on a variety of TV and radio shows including Spirit of The West and more recently Canadian Cowboy Country TV.

Ed has headlined at almost all of the major cowboy poetry gatherings and festivals in Western Canada and in 2005 was named Manitoba's Cowboy Poet of The Year. Recently, Ed's third CD , Cowboy Collaboration a joint project between Ed and fellow poet Bj Smith, was honored by the Academy of Western Artists in Dallas Texas receiving the coveted Will Rogers Award for Cowboy Poetry CD of The Year.

When not touring in Alberta, Ed resides near Oak Lake Manitoba where he makes his living as a wildlife sculptor and cowboy performer.

Click here for Ed's web page: Ed Brown


DORIS DALEY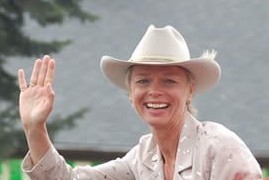 Born and raised in Southern Alberta ranch country, writes cowboy poetry that celebrates the humour, history and way of life of the west.

Doris has been an emcee and featured performer at every cowboy festival in Canada as well as several in the United States, including Texas, California, Colorado, Nevada, Utah, Montana and Oregon. In 2004 she was named Best Female Cowboy Poet in North America by the Academy of Western Artists, the first time any Canadian, male or female, has won the cowboy poetry category. In 2007, 2008 and 2009 she was named one of the Top 5 cowgirl poets in North America by the Western Music Association, with other Top 5 nominations for best collaboration and best cowboy poetry CD. At the November, 2009 WMA Awards Show, Doris won top honours for Best Female Cowboy Poet and best cowboy poetry CD. As with her AWA Will Rogers Awards, she's the first Canadian to bring home top honours in the cowboy poetry categories.

Click here for Doris Daley's website: Doris Daley


JOHN GLAWSON (OL' UGLY)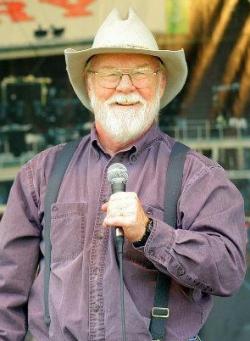 The best in wild and wacky tales of western life with brother Blue, Aunt Tillie and Creaky Olsen, Ol' Ugly is a laugh a second. Twisted yarns that will have you rolling in the aisles.

John Glawson has taken his character, Ol' Ugly, to virtually every cowboy gathering and cattle conference in the west. I reckon that's 'cause they don't have these things anywhere else.

Comedy and hilarious storytelling like they laughed at in the days when the Grand Ole Opry was grand. Those days when Red Skelton, Jerry Clowers and Stringbean held the centre stage of comedy.

"Barnyard Clean" cause there ain't no intentional dirt,
but every once in a while some fertilizer
will hit the stage that'll paint a picture in your head.

Click here for Ol' Ugly's website: Ol' Ugly


BOB GLIDDEN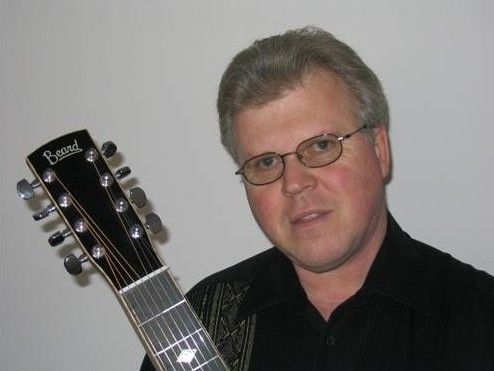 A 5 time Eastern Canada dobro champion, Bob excels as an instrumentalist, masterfully playing the flat top & electric guitars, pedal & laptop steel guitars, mandolin, banjo, upright, electric & Mexican bass as well. Should I even mention that he also plays fiddle & keyboard? When asked if there is anything he doesn't play, he replied "Around". His wife was standing nearby.

Click here for Bob Glidden's website: Bob Glidden


SUE HARRIS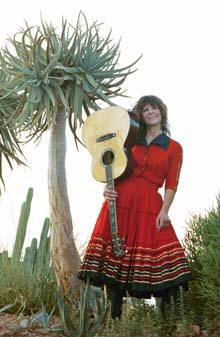 Sue Harris is a folksinger from Phoenix, a native Arizonan with a great sense of Arizona's heritage and history and the things that make Arizona unique. She sings about cowboys and trail rides, quests for treasure, quail, Kokopelli, country dances, and mule rides at the Grand Canyon.

Raised in Arizona, she "has a masterful touch with 'true western music'. She conveys the feeling of what this music is supposed to be about - wide open spaces, a type of life style and a particular type humor indigenous to the west" (Mark Bridge, PhD, Lone Hand Western). When not in Canada, Sue tours the western United States, performing at festivals, concerts and schools; and has been honored as a nominee for the Arizona Culturekeepers Award.


ADELE & RALPH JOHNSON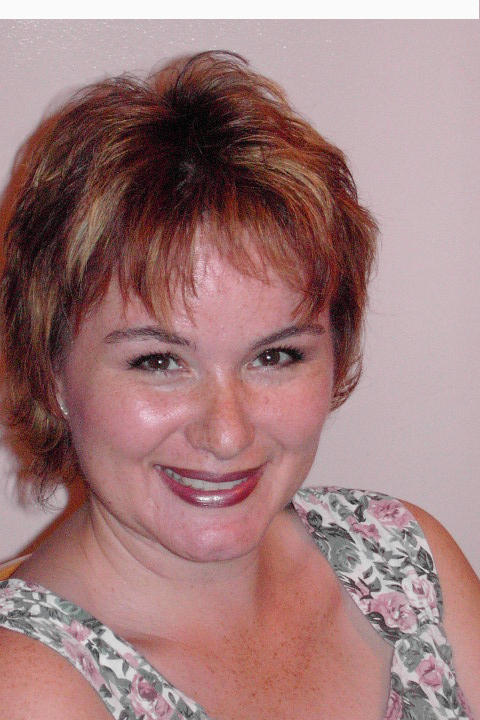 Ask her what she values most in this life and the answer
will always be: Faith, Family, and Friends... in that order. For as long as she can remember, Adele has loved to
write songs, with melodies naturally flowing to the words
she pens. A full length independent CD, Light of Love, in December, 1999, was nominated at ARIA 2000 in four categories: Best New Artist, Best Gospel Artist, Best Country Artist, and Songwriter of the Year for "The Melody".

Adele joined the Country Gospel Music Association in 2006, where she received the Silver Heart Award for Canadian Songwriter of the Year and again in 2007 and 2008, qualifying her to be on the international ballot. Along with the privilege of travelling to Branson for this international convention, she was offered an opportunity to record her third CD. "What Love" was recorded at "Studio 14A" in Hollister (Branson), Missouri, in October 2008, and so a new adventure begins!

Click here for Adele Johnson's website: Adele Johnson


JACKSON MACKENZIE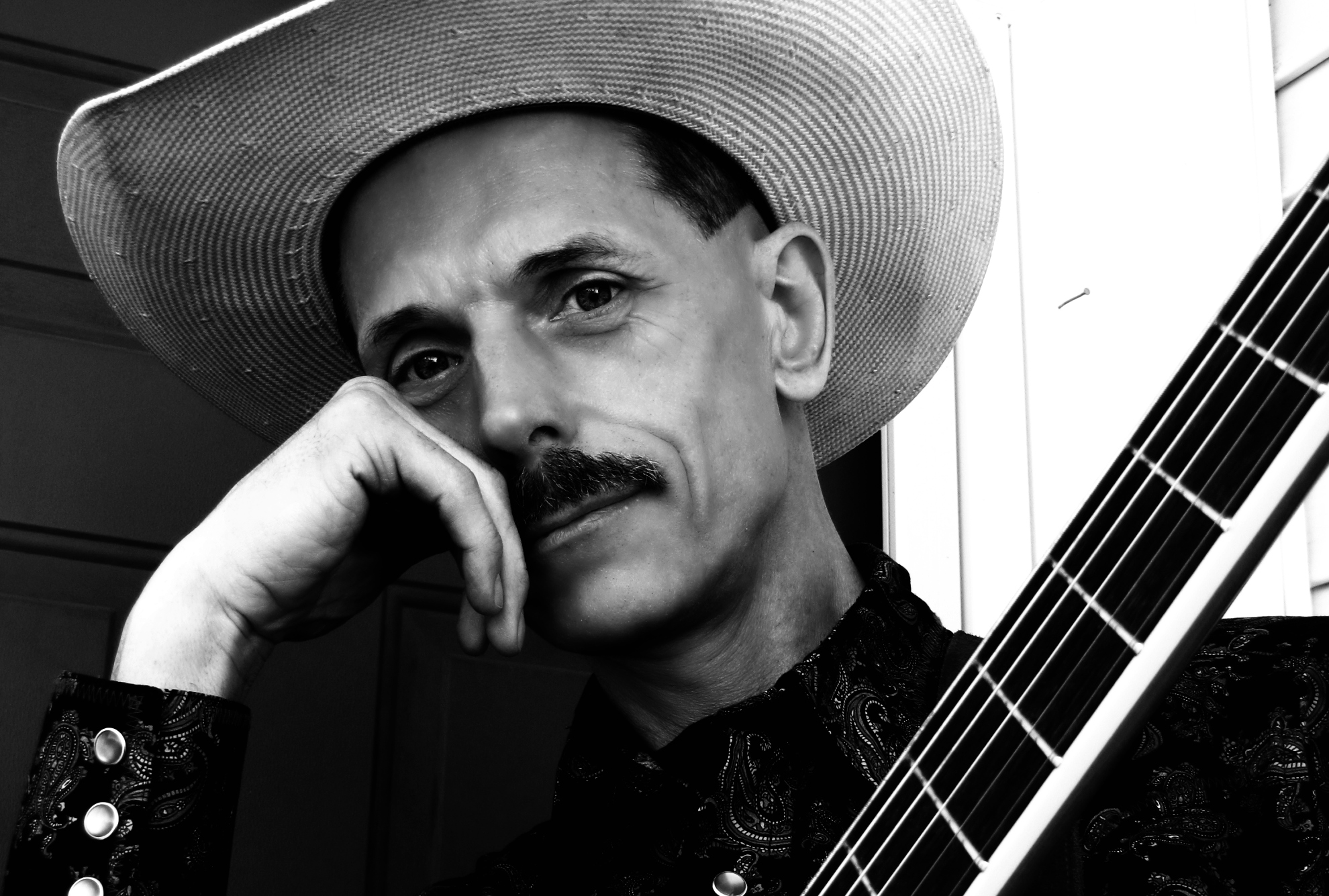 As a child, in the cattle country of central British Columbia, Jackson grew up "country". He was a cowboy or an Indian on any given day and proud to be either or both. That's the beauty of childhood. You can be what you want. Now in his second childhood, he's at it again, entertaining as a cowboy & country & western singer and as an Indian cowboy poet.

Keep yer eyes peeled for the twinkle in his eye and the horse pucky in his tales.

Click here for Jackson Mackenzie's web page: Jackson Mackenzie


RANDY & RAI SMITH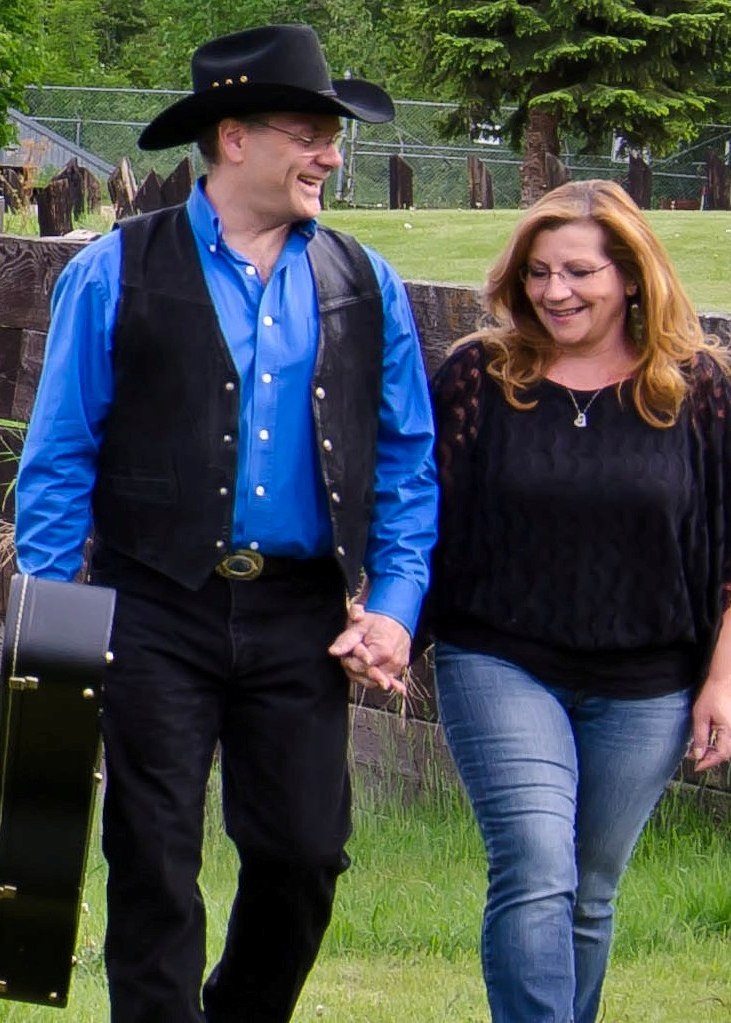 Randy and Rai were married in 1995, have 3 children and 3 grandchildren. They have been performing on stage together since 2008. They both come from musical families and started singing around the age of 5. Randy's grandparents band 'Allan Smith and the Serenaders', with father Glenn, were based out of Innisfail, AB. Rai grew up surrounded by cowboy and western music for most of her childhood. Being the daughter of a fulltime ranch-hand, weekends were always full of music. One of Rai's favorite smells is "eau'd de horse barn". Randy and Rai sing and write traditional country and western music where a song tells a story. They unfortunately don't live the cowboy lifestyle, but they definitely show their respect by performing their versions of some of the most beautiful classic western songs. They believe, 'The Cowboy Way' is not just a lifestyle, it's an attitude.

Randy and Rai currently have 2 CD's available for sale: 'all that i am' and 'frickin' awesome'.


CASSIDY ZAHAR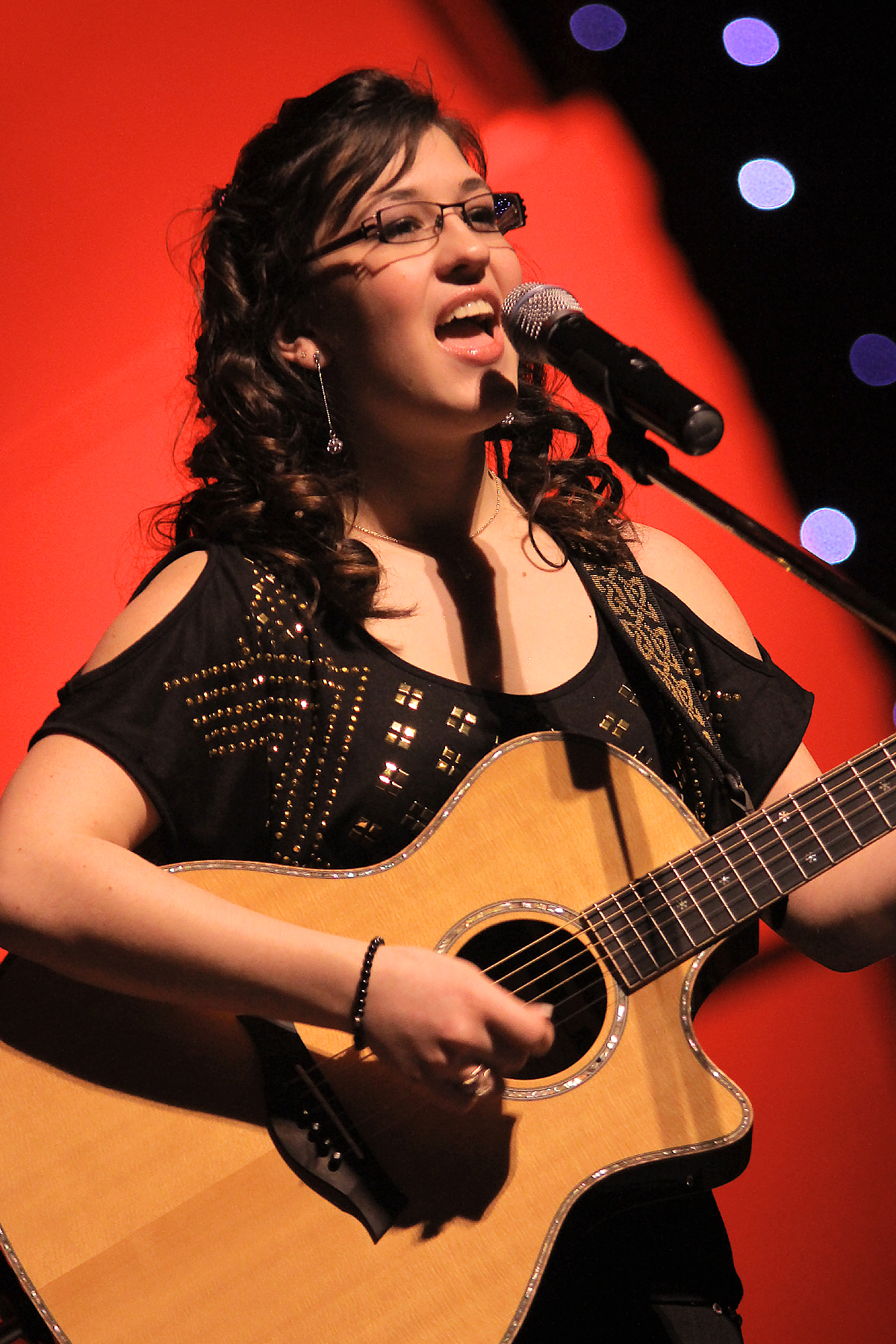 Cassidy Zahar is 16 yrs. old and hails from Bellis, Alberta. She has been playing guitar and singing the old Country Classics since the age of 9. Giving back to her community is of great importance to Cassidy. She enjoys entertaining in local lodges and nursing homes. Some of her most memorable performances include: Performing the National Anthem for the 2013 Tim Horton's Brier, winning the Northern Star Talent Search Jr. Division in July 2010 and performing at the Arden Theater in St. Albert as part of the 2012 Annual Global Country Concert. In May of 2013, Cassidy was awarded the Alberta Men & Women of Country Music's "Rising Star Award". In June 2013 Cassidy placed 2nd in the Ponoka Stampede's Talent Search, bringing home a beautiful custom made guitar.

In March of 2013, Cassidy travelled to Nashville and Pigeon Forge, TN with the Global Country group. There she took part in The North American Country Music Association International (NACMAI) music competition. She was successful in bringing home 3 trophies…Int'l. Female Vocalist of the Year, Int'l. Female Entertainer of the Year and Int'l. Video of the Year in the 13-16 yr. old age group.
In July 2011 Cassidy was thrilled to record her first ever CD with the help of fellow musician Ky Babyn.

Click here for Cassidy Zahar's website: Cassidy Zahar
Vilna Cowboy Fest schedule 2014:
Friday: 
Doors open at 5:30 pm for supper.  We will have supper music until 6:45.
7:00 - 9:00 pm   Campfire style round robin with all the performers in attendance, plus a few open mic opportunities
9:00 - 10:00   Feature Show with dobro champion Bob Glidden
Saturday:
Doors open at 8:30 am for breakfast.  We will have breakfast music until 9:45.
10:00 - 10:45  Jackson Mackenzie
11:00 - noon   Adele & Ralph Johnson
Noon - 1:00   Lunch
1:00 - 1:45   Cassidy Zahar
2:00 - 2:45   Bob Glidden
3:00 - 3:45   Ed Brown & Sue Harris
4:00 - 4:45   Randy & Rai Smith
5:00 - 6:00   Doris Daley & Ol' Ugly
6:00 - 7:00   Supper
7:00 - 7:25   Ed Brown & Doris Daley
7:30 - 10:00   Louisiana Hayride Show
10:00 - midnight   dance to Louisiana Hayride
Sunday:
Doors open at 8:30 am for breakfast.  We will have breakfast music until 9:45.
10:00 - 11:30   Cowboy Church led by Doris Daley with a couple of numbers from each performer, whether songs or poems
11:30 - 12:30   Lunch
12:30 - 2:00   Round-up Show with Doris Daley (20 min.), Ol' Ugly (20 min.), Randy & Rai Smith (20 min.), Ed Brown & Sue Harris (20 min.)