O
L
I
V
I
A
W
I
K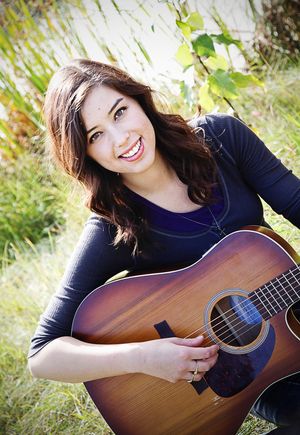 Olivia Wik - Country Singer/Songwriter

2011 Alberta Country Female Artist and Fan's Choice nominee and Country Vocal Showcase Winner, Olivia Wik is a 16 year old singer/songwriter who is quickly making a name for herself in the country music scene. As a young performer, Olivia participated in numerous musical theatre productions in Alberta and Vancouver Island giving her the confidence to perform on a stage. In 2011, Olivia entered a talent contest and won, thus starting her singing career.

Olivia has performed at over 50 festivals and venues including the Big Valley Jamboree, Edmonton Indy, River City Round Up and the CFR (Canadian Finals Rodeo). Adding to her accomplishments, Olivia showcased her talents at the 2011 CCMAs designate hotel, the Sheraton, in Hamilton, Ontario.

Olivia gives back to the community by supporting various charities, including Relay for Life and Invisible Children.

She has just finished recording her 1st single "Drive", writing both lyrics and music, and is currently writing with Mitch Smith (The Orchard) and Nashville songwriter Larry Wayne Clark.

You can hear Olivia's music and learn more about her at www.oliviawik.com.